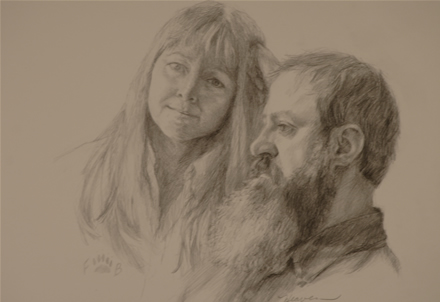 Portrait of Frederick A. Bechtold and his wife Susan Heaven
by Susan Heaven and Frederick A. Bechtold.
I promise to:
treat you with dignity and respect;
to be a zealous advocate in your legal affairs;
to provide you with honest, objective, and prudent legal advice;
to prepare high quality legal documents and instruments with the greatest of care;
to act with diligence in your affairs;
to communicate with you;
to promptly return your phone calls;
to listen to you, I will give you the time to tell me your problems, concerns and goals; and
to conduct all your affairs with honor and the highest degree of professionalism.
Frederick A. Bechtold, Esq.